Best CRM Software of 2021
CRM stands for customer relationship management, which is used to increase sales by engaging and building relationships with consumers. CRMs can be hosted in the cloud or on-premises. CRMs help users manage their customers' data to ultimately streamline the sales process. When searching for a CRM, there are multiple factors to consider, including how much it costs, how scalable the CRM is for your company size, and whether it has all of the features and tools your company needs.
Even though there are hundreds of different CRM softwares fit for smaller businesses, the big names used by huge companies are found below: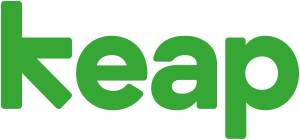 Keap offers a wide range of features to help small businesses better organize their contact data so they can deliver great service. Through its plethora of marketing tools, Keap's platform keeps your customer information organized and your sales team's daily work in one place. This creates a less cumbersome and repetitive experience for users, allowing more time for you and your team to move through sales tasks seamlessly. Keap's all-in-one sales and marketing software is designed to be easy to use for entrepreneurs and startups.
Easy to implement, intuitive to use and inexpensive to adopt, Zoho CRM offers users lots of functionality at a competitive price point. While the customization options aren't as extensive as those of some other CRMs we reviewed, there are still many ways to tailor Zoho to meet your needs. Like Zoho's other business apps, its CRM module feels modern, clean and immediately intuitive. Zoho also offers a bevy of click-to-install extensions through the Zoho Marketplace, and the easy adoption process make it possible for businesses to build out a custom CRM solution without a developer.
FreshWorks CRM is designed for businesses of all sizes. With an easy-to-use user interface, FreshWorks CRM makes it simple for businesses to attract, manage, close and nurture their leads. The software includes several valuable features, including built-in phone and email service, artificial intelligence-based lead scoring, intelligent workflow automation, customized visual reports and dashboard, and a visual deal pipeline.
Less Annoying CRM takes the complexity and expense out of adopting a customer relationship management solution. Less Annoying CRM doesn't have all the features competing CRMs have, but it simplifies the implementation process: You can expect to have the system up and running in hours. Anyone interested in Less Annoying CRM can check out a software demo and screenshots online without filling out a form or submitting a request.
Benefits of CRM Software
Having a central location where employees can log customer communications and build marketing campaigns can benefit your business in multiple ways. With a CRM, you can:
Organize and maintain customer information. CRM software is ideal for companies that need to use up-to-date data to service their customers. This is the most basic (yet essential) benefit that CRM software can provide for your business.
Forecast your sales process. CRM software allows you to forecast future sales based on past sales data. Sales reports and insights are key for companies to project future needs and costs.
Streamline and scale your sales cycle. With the data you receive from CRM software, you can streamline your sales process and cut out unnecessary steps. See which type of communications work and which ones don't. When you scale your sales process, CRM software can help you with that too.
Automate your workflow. CRM software automates data entry and administrative tasks, allowing your team to focus on building meaningful customer relationships. Workflow automation also minimizes the potential for human error.
Engage and build consumer relationships. CRM software helps your team engage and build lasting customer relationships. Using the data stored in your CRM, your team can track customer information and cater their interactions to meet each customers' unique needs and preferences.
CRM Pricing
Most customer relationship management software is priced on a per-person, per-month basis, but companies typically opt for annual billing to simplify the payment process. With that in mind, these are the general pricing tiers you can expect.
$10 to $15: Inexpensive CRM products are a great option for tiny businesses with modest needs, and there are many services that only charge $10 to $15 per user per month. Affordable systems like these typically have quick implementation times and don't usually require much in-house tech support to get things up and running. If you want a fast solution with minimal hassle, this price range is a great place to start. Just make sure the storage options meet your needs; low-cost CRMs usually cap the number of records they can store.


$20 to $40:For additional features and a broader range of integrations with third-party systems, a CRM priced in the $20 to $40 range will likely meet your needs. The majority of CRM software we reviewed falls into this price range, because it's designed to meet the needs of the SMB set. As you peruse options in this price range, check for limitations on the number of users supported and storage caps that could force you to upgrade to higher-priced plans.


$50 to $75:CRM software that falls in the $50 to $75 range per user is typically intended primarily for enterprise use. Such systems often include options to integrate with legacy systems and allow greater customization than other CRMs. As powerful as they are, systems like these are not necessary for most small businesses.


$250 or more:High-end CRM systems often include extensive training, customization and implementation services with the software. An additional reason behind the steep cost of these solutions is that they are not cloud services; instead, they can be hosted locally, which is a boon for organizations with unique security needs.
Most CRM services offer free trial periods for new customers, so you can test-drive the system of your choice without the risk of sinking a lot of money into a product that ultimately doesn't work for you.
Speaking of trials, do not forget to test drive our own fully customizable CRM/Project Management Software.