Web hosting is a service that makes your site or web application accessible on the internet. It's also one of the most essential elements to consider when building a website. It is physically a computer server.
Web hosting is typically provided by web hosts, which are businesses that maintain, configure, and run physical servers that house websites.
If you purchase a hosting plan from a web hosting service provider, it means that you rent their server space to store your website data, such as HTML and CSS files, media content, and other documents.
While web hosting might seem like a difficult topic to tackle, this article will help you better grasp its concepts and intricacies.
We'll start by taking a closer look at how web hosting works. Then, we'll overview some common types of web hosting and a few aspects to look for in a web hosting service. 
How does web hosting work?
As mentioned earlier, web hosting is offered by web hosts that rent out their computing servers. These companies also provide the software, services, and connectivity needed for a website to go live.
A server is a computer that stores and makes your web files available on the world wide web.
Although it's possible to use any computer connected to the internet as a server, the configuration process can be complicated for most users. That's why many website owners and businesses prefer to use a web host's server space instead of having an in-house dedicated server.
Just purchasing website hosting is not enough to make your site accessible to visitors, however. For people to find your website, you'll need to acquire a domain name.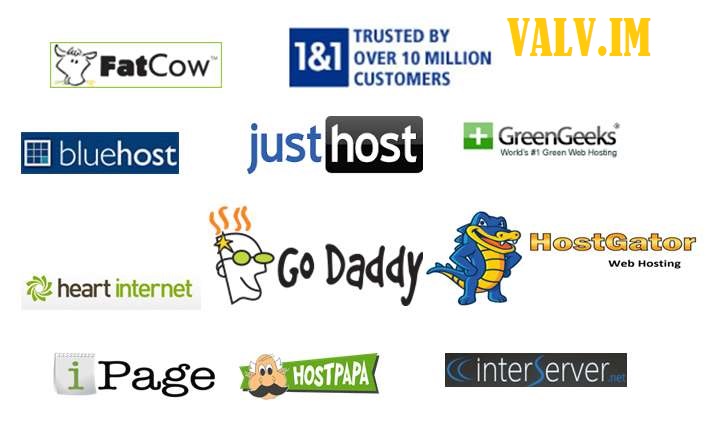 Do I really need web hosting?
You need web hosting to store your web files and make your website available on the internet. In addition to that, purchasing a dedicated server is expensive and impractical.
Hosting your website on the web host's servers lets you focus on more important matters, like producing great content and driving traffic to your website.
How to choose a hosting provider
There are numerous popular web hosting providers out there like:
Each provider has its pros and cons. Here are the key aspects to consider when choosing a website hosting provider:
Speed
Site speed can affect user experience – around 40% of visitors expect a website to load in no more than three seconds and leave the site if it takes longer than that.
Make sure to choose hosting companies that offer fast servers, which can increase your website speed. 
Also, look for hosting service providers with data center locations close to your visitors since it will help make your web pages load faster for them. Check out tools such as GCP Ping to measure how distance impacts loading speed.
Performance
Pick a reliable web host that comes with an uptime guarantee, promising that the provider will keep your site accessible online for a certain percentage of time. Many companies in the web hosting industry offer 99.9% uptime.
Also, look for a hosting option with uptime monitor tools that can alert website owners in the case of downtime.
Security
Site owners should choose a web host that provides the necessary security features to keep their websites safe.
Keep in mind that the security tools needed will also depend on the type of your website. For example, if you create a WordPress site, it can be helpful to have a spam prevention tool to remove unwanted comments on your page.
Make sure your hosting service provider offers SSL certificates to protect data and visitors' personal information.
Add-ons
Sometimes a website needs additional tools or services to improve its functionality.
Thus, choose a web host that offers a wide range of add-ons such as antivirus software, email accounts, content delivery networks (CDN), or extra bandwidth and storage.
Support
For beginners who have no web development experience, opt for hosting service providers with 24/7 support. This allows website owners to get assistance from experts when a technical difficulty arises.
A web host should also offer an extensive knowledge base or educational blog to help users learn about different web-related topics.
Cost
Remember that hosting is an ongoing cost, so it's essential to spend time researching a service that offers the best value for your money.
If you're still unsure about purchasing a hosting service, try to find a web host that comes with a money-back guarantee. This gives you a chance to test the web host's performance and ask for a refund if you're dissatisfied with the service.
The web hosting provider you choose should also offer room to grow, allowing you to upgrade to a plan with more resources without affecting your site performance.